12 Social Media Marketing Predictions From the Pros
#1: Facebook Ad Costs Push Advertisers Off the Platform

Facebook advertising is going to get much more expensive in 2020. CPMs will increase, which means it will now cost you more to reach your target audiences.
The implication of this change is that companies with a low average order value or that don't change how they evaluate their Facebook advertising returns will be priced out of the platform. The statement, "the business that can pay the most for a customer wins" has never been truer. The solution to combating increasing Facebook ad costs is threefold.
The first is to decrease your cost per purchase or cost per lead. There are numerous ways to do this. One of the most effective is to continually refresh and test your ad campaign components—such as ad copy, creative, audiences, offers, and objectives—to reduce the impact of ad fatigue.
The second, which requires no work in your ad account, is to increase your average order value or client value. By increasing the amount that someone spends when they first buy from you, you create a bigger gap between your cost per purchase and the revenue from that purchase, thereby increasing your return on ad spend (ROAS).
The third way to combat increasing Facebook ad costs goes back to my earlier point: Change the way you evaluate your Facebook advertising returns. Instead of measuring only your first-purchase ROAS, which is reported directly in Ads Manager, you should also measure your true ROAS, which factors in your customer lifetime value.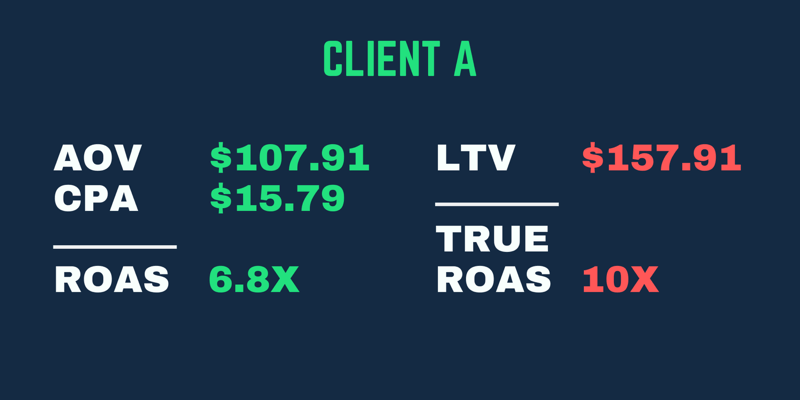 True ROAS is the real worth of a customer to your business when you acquire them via Facebook or Instagram advertising and they go on to become a repeat customer who spends a multiple of what they spent when they first bought from you.
Read full article at Social Media Examiner
Apps for Instagram Stories Video Editing
Google adds 'Black-owned' business attribute to local listings
Verified Google My Business profile owners in the U.S. can now add a Black-owned business attribute to their listings.
Business attributes are highlighted as icons when customers view a business' profile on mobile, as shown below.
Why we care
Google said it has seen "a surge in online searches for Black-owned businesses" in recent months — a period in which the Black Lives Matter movement gained momentum. Distinguishing Black-owned businesses in local search may help those businesses attract visibility in Search and Maps and gain customers.
"With this attribute, our goal is to make Search and Maps more inclusive and help support Black-owned businesses when they need it most," Jewel Burks, head of Google for Startups U.S. said in Thursday's announcement.
Google is also adding the new attribute to its digital skills training program Grow with Digital Coaches, an initiative designed to help Black and Latinx small businesses reach new customers.
Want to read the entire article @ Search Engine Land? Click here and subscribe!
9 of the Most Important Instagram Trends to Watch Right Now
Like most social media trends, Instagram trends move quickly. And in 2020, change has been fast and furious, with a global pandemic, social uprising, and competitors, shaking things up.
Trends make the difference between looking out of touch or ahead of the curve. That doesn't mean you should throw your social media content calendar out the window. It means you should stay informed and stay flexible.
There's a lot to stay on top of at Instagram. From Instagram Story trends to Live Shopping, and Instagram Shops, we break down the biggest trends on the app.
9 of the most important Instagram trends in 2020
These are the top trends on Instagram to watch right now.
1. Brands and influencers reckon with racial inequality
On June 2, Instagram feeds were checkered with black squares in support of Blackout Tuesday. The original concept, The Show Must Be Paused, was created by music executives Brianna Agyemang and Jamila Thomas, as a day for the industry to "take a beat for an honest, reflective, and productive conversation about what actions we need to collectively take to support the Black community."
But the black squares swiftly became symbols of performative allyship. The posts inadvertently drowned out the #BlackLivesMatter hashtag, a channel activists use to relay vital information. Many brands and influencers who participated were called out for virtue marketing or hypocrisy, spurring calls for transparency and action.
Read more at Hootsuite