5 Video Marketing Mistakes and What to Do About Them: Advice From the Pros
#1: Losing Video Viewers Due to Lengthy Intros

The biggest mistake I see people making with videos on Facebook and Instagram is failing to create content that's tailored specifically to these platforms and the way users behave while interacting with them.
For example, we know that the average video view time on Facebook is about 6 seconds. That means we literally have 6 seconds to grab our audience's attention and convince them to keep watching.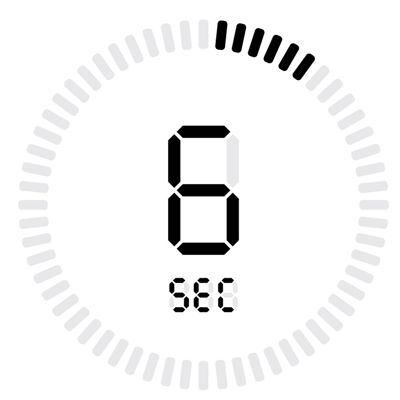 I often see videos that start with a long, vague introduction, or nice-looking B-roll footage but no actual content. It doesn't matter how good the content is if you fail to get users to watch past those first few seconds; no one will see the gold that lies further in.
Along similar lines, we know that the vast majority of users on these platforms watch videos with the sound off. That means you need to grab attention without relying on audio.
The solution to this is twofold. Add captions to every video you upload and make sure your visual content is eye-catching and appeals to your audience without relying on audio. To illustrate, if your video is for surfers, setting it on the beach with surfers in the background will instantly make it more appealing to that audience as they scroll through the feed.
Andrew Hubbard has designed and executed strategies for some of the biggest digital product launches in the industry.
#2: Producing Video Content That Ignores Customer Searches

One of the biggest video marketing mistakes we see people make is creating the content they think their audience and ideal customers need rather than what those people actually want—what they're actually typing into search bars online.
It's one of the biggest reasons videos aren't discovered online; don't log views; and become basically invisible after the first few weeks, days, or even hours after uploading.
Want to learn more? Click here for the full article @ The Social Media Examiner

How to Use YouTube Analytics to Grow Your Subscribers
Five Marketing Trends For Now — And What They're Trying To Tell Us
Spotting the "next big thing" can seem as tricky as choosing the best wave to surf before it's begun to build. Even the most seasoned trendspotters — myself included — have uttered (or at least thought) the words: "I didn't see that coming."
Some trends explode without anyone spotting them on the horizon. This is the complexity of the waters we as marketeers navigate every day and what makes it such a fascinating business to work in. There's little time to gather thoughts or take stock before the big wave has passed by those who weren't alert to its potential.
Marketing has changed more in the past five years than in the five decades before it. This velocity of change shows no sign of slowing; here are five marketing trends that speak volumes about today's audience — catch them while you can.
1. Diamonds Are Forever
The diamond-jewelry phenomenon sweeping the U.S. and China has caught many off guard—not many foresaw that Millennials and their Gen-Z successors would drive the gemstone's resurgence. Unexpected, right? But according to De Beers' Insight Report, Millennials account for 60% of diamond jewelry demand in the U.S. and almost 80% in China.
Read full article @ Forbes
Amazon Ads: What Marketers Need to Know
Do you want to know more about running ads on Amazon? Wondering what advertising options and services Amazon offers?
To explore what marketers need to know about advertising on Amazon, I interview Brett Curry on the Social Media Marketing Podcast.
Brett is CEO of OMG Commerce, an agency that specializes in Google and Amazon ads, and the host of the eCommerce Evolution podcast.
Brett explains why you should consider Amazon ads and what ad types you should try. He also shares best practices for running Amazon campaigns.