5 Video Marketing Mistakes and What to Do About Them: Advice From the Pros
#1: Losing Video Viewers Due to Lengthy Intros

The biggest mistake I see people making with videos on Facebook and Instagram is failing to create content that's tailored specifically to these platforms and the way users behave while interacting with them.
For example, we know that the average video view time on Facebook is about 6 seconds. That means we literally have 6 seconds to grab our audience's attention and convince them to keep watching.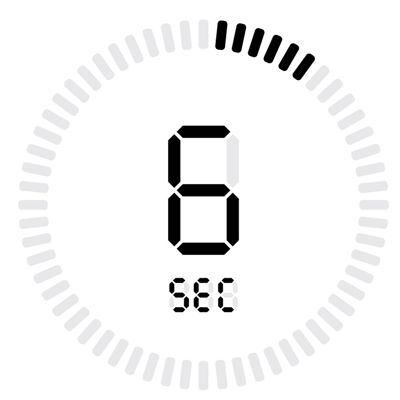 I often see videos that start with a long, vague introduction, or nice-looking B-roll footage but no actual content. It doesn't matter how good the content is if you fail to get users to watch past those first few seconds; no one will see the gold that lies further in.
Along similar lines, we know that the vast majority of users on these platforms watch videos with the sound off. That means you need to grab attention without relying on audio.
The solution to this is twofold. Add captions to every video you upload and make sure your visual content is eye-catching and appeals to your audience without relying on audio. To illustrate, if your video is for surfers, setting it on the beach with surfers in the background will instantly make it more appealing to that audience as they scroll through the feed.
Andrew Hubbard has designed and executed strategies for some of the biggest digital product launches in the industry.
#2: Producing Video Content That Ignores Customer Searches

One of the biggest video marketing mistakes we see people make is creating the content they think their audience and ideal customers need rather than what those people actually want—what they're actually typing into search bars online.
It's one of the biggest reasons videos aren't discovered online; don't log views; and become basically invisible after the first few weeks, days, or even hours after uploading.
Want to learn more? Click here for the full article @ The Social Media Examiner

How to Use LinkedIn Video to Acquire More Customers
Want to generate more leads with LinkedIn? Wondering how LinkedIn video can help?
In this article, you'll learn how to create LinkedIn videos that improve your customer acquisition efforts.
Why Businesses Should Consider LinkedIn for Customer Acquisition
Customer acquisition is no longer what it used to be. According to HubSpot's research, 81% of consumers trust the advice of family and friends over that from businesses. People are becoming less responsive to traditional advertising and marketing, making it even more challenging for businesses to gain new customers.
That's where having a robust social media presence on a platform like LinkedIn is advantageous. LinkedIn boasts more than 610 million users with 90 million senior-level influencers and 63 million members who are decision-makers in their organizations. It's a platform where B2Bs can reach their target audience, generate leads, and ultimately acquire customers.
With a visitor-to-lead conversion rate of 2.74%, LinkedIn beats all other social media platforms including Facebook and Twitter. In fact, LinkedIn is 277% more effective in lead generation than both platforms. Investing in appropriately targeted marketing throughout the buyer's journey can improve acquisition on LinkedIn.
While images and text have their own merits, recent trends demonstrate that videos rule the roost on social media. On LinkedIn, videos are shared more often than any other type of content. And on average, people spend 3x times longer watching LinkedIn video ads than static ads.
So if you're not using LinkedIn video for your marketing, you're missing out on a big opportunity to drive lead generation. Here's how to get started creating LinkedIn video to improve your customer acquisition efforts.
Instagram Launches IGTV Series Tools: What Marketers Need to Know (podcast)
How to Analyze Your Facebook Ad Performance: 9 Ways
Are your Facebook ads working for you? Wondering which metrics you should be tracking?
In this article, you'll discover nine ways to analyze and assess the performance of your Instagram and Facebook ad campaigns.
#1: Assess Awareness
When you're running social media ad campaigns, it's interesting to see how many people are viewing your content. You can measure this by looking at two key performance indicators (KPIs):
Reach: The number of people who saw your content. For example, if your Instagram ad was shown to 100 Instagram users, your reach would be 100.
Impressions: The number of times people saw your content, even if the same person saw the ad multiple times. If your ad was shown to 100 people who each viewed it twice, you'd have 200 impressions.
The importance of these metrics varies depending on your campaign type and goals. A campaign optimized for link clicks, for instance, won't necessarily need to measure awareness but one optimized for awareness would.
One thing to always review is the ratio of impressions to reach. If the reach is 1,000 and your content received 10,000 impressions, each person within your audience group saw your ad about 10 times on average.
Showing the same ad to people multiple times might cause ad fatigue or annoy your audience, leading them to click Hide Ad and mark the ad as repetitive. In turn, your ad's relevance score will decrease, leading to a higher CPC and CPM.
In a nutshell, your entire campaign will become much more expensive because the algorithm thinks your ad isn't relevant, and you should therefore pay more to reach that audience.
#2: Evaluate Engagement
Engagement relates to any metric that reveals a person has interacted with your post, such as:
Likes
Shares
Comments
Clicks
The importance of these metrics will vary depending on the campaign type.
For example, a campaign optimized for conversions should focus more on monetary metrics but a campaign optimized for reach would prioritize these engagement KPIs. Why? Because likes and shares can increase the organic reach of the ad post.
Read full article at Social Media Examiner