5 Video Marketing Mistakes and What to Do About Them: Advice From the Pros
#1: Losing Video Viewers Due to Lengthy Intros

The biggest mistake I see people making with videos on Facebook and Instagram is failing to create content that's tailored specifically to these platforms and the way users behave while interacting with them.
For example, we know that the average video view time on Facebook is about 6 seconds. That means we literally have 6 seconds to grab our audience's attention and convince them to keep watching.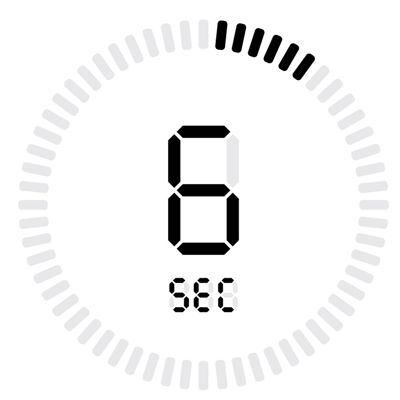 I often see videos that start with a long, vague introduction, or nice-looking B-roll footage but no actual content. It doesn't matter how good the content is if you fail to get users to watch past those first few seconds; no one will see the gold that lies further in.
Along similar lines, we know that the vast majority of users on these platforms watch videos with the sound off. That means you need to grab attention without relying on audio.
The solution to this is twofold. Add captions to every video you upload and make sure your visual content is eye-catching and appeals to your audience without relying on audio. To illustrate, if your video is for surfers, setting it on the beach with surfers in the background will instantly make it more appealing to that audience as they scroll through the feed.
Andrew Hubbard has designed and executed strategies for some of the biggest digital product launches in the industry.
#2: Producing Video Content That Ignores Customer Searches

One of the biggest video marketing mistakes we see people make is creating the content they think their audience and ideal customers need rather than what those people actually want—what they're actually typing into search bars online.
It's one of the biggest reasons videos aren't discovered online; don't log views; and become basically invisible after the first few weeks, days, or even hours after uploading.
Want to learn more? Click here for the full article @ The Social Media Examiner

How to Improve Instagram Post Engagement: 4 Tips
Do you want your Instagram content to perform better? Wondering how  to optimize your Instagram feed posts?
To learn how to optimize your Instagram posts for more engagement, read the article HERE!
How to Use Instagram Stories to Build Your Audience
How do you know when you're using Instagram Stories like a professional? The short answer is: you'll see it in your analytics.
For the long answer, read on.
But first: why develop an Instagram Stories strategy at all? Well, it's the statistics. About half of Instagram's monthly users are using Stories. That's 500 million people posting 1 billion Stories every day. And about 62% of those people say they've become more interested in a brand or product after seeing it in their Stories.
For their part, brands have responded to the channel's popularity by posting an average of 2.5 Instagram Stories a week. Also, 4 million brands are advertisers on Stories, as of January 2020. And given the state of the world, it's very possible those numbers will go up in 2020.
Whether you're just getting started or looking to master the latest subtleties, we've got the complete rundown on best practices for this format.
Download your free pack of 20 customizable Instagram Stories templates now. Save time and look professional while promoting your brand in style.
How to use Instagram Stories
Instagram Stories—a camera-first fullscreen visual format that disappears after 24 hours, modelled after Snapchat—doesn't show up in the Instagram news feed. This means that users can post easily and rapidly to their followers without worrying about overloading them.
Also, compared to the polished reputation of the Instagram aesthetic, the vibe is definitely a little more rough around the edges. This is good news for novices: diving in doesn't require hiring a videographer. Even billion-dollar companies are posting iPhone videos of office dogs.
Here are some quick tutorials to help you dip your toes in.
8 Instagram Stories Hacks to Give You a Creative Edge
Want to give your Instagram stories a creative edge? Looking for hidden features to try out?
In this article, you'll discover eight Instagram Stories power tips including how to save your Stories effects for quick access, add multiple photos, add a custom GIF, and more.