6 Facebook Ad Mistakes Marketers Make and How to Avoid Them
#1: Optimizing Your Facebook Ads Too Often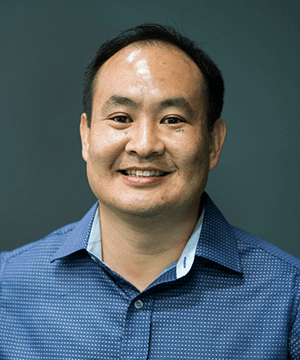 Most Facebook advertisers are constantly touching their ads (or "turning knobs" as I like to call it) thinking that constantly changing bids, budgets, and targets is equivalent to making faster progress. What actually happens is that each optimization resets your ad rank and puts your ad right smack back to the start of the learning phase.
This is the equivalent of planting a seed, digging it up after 5 minutes to see how much it's grown, replanting it, and then digging it up again 5 minutes later.
I've heard this lament in almost every one of the last dozen meetings we've had with Facebook.
In a similar vein, making multiple ads doesn't necessarily give you more chances to win. You want to get to 50 conversions per ad set per week. If you're frittering your budget across dozens of ads, there isn't one single ad with enough power (a strong conversion signal that overcomes statistical noise) to produce a winner.
That means you need to target larger audiences by pooling custom audiences and relying upon lookalike audiences of the custom audiences that convert.
I realize this is 180 degrees from what I preached 5 years ago. But today, the algorithm is smarter and the cost of traffic is much higher. Additionally, there are more ad placements on Facebook than we can manually optimize. You want Facebook to choose the mix for you based on your setting for your actual cost per lead and cost per conversion.
Facebook summarizes these techniques in something they call the Power 5. The way we think about it is that you build three-stage funnels of Awareness, Consideration, and Conversion. Then find your evergreen winners at each stage and keep putting more money into them.
THE FTC'S RULES FOR 'MADE IN USA' MARKETING ARE GETTING A FRESH LOOK
Advice For Cannabis And CBD Advertising and Marketing
Jon Lowen, co-founder of Surfside.IO , a marketing platform in New York, works with cannabis industry companies on their marketing, branding, and advertising projects. He's seen and worked through marijuana, CBD and ancillary products' marketing restrictions which vary from state to state. Here's his (lightly edited) advice on the best approaches to marketing and advertising in the industry:
Facebook and Google restrict cannabis and related advertising (specifics below) but companies have advertised successfully on other platforms and media properties. The main restrictions advertisers face on platforms that do accept cannabis and adjacent ads relate to targeting and creative, and each state has its own version of what is allowed. Some states are more restrictive, requiring state approval or distinct language/disclaimers. A general guideline is to focus ads on properties where at least 72% of the audience is 21+. Images and messaging cannot show consumption or appear to target minors. False health claims are of course not allowed.
Sometimes companies trying to advertise non-plant touching or hemp-derived CBD, are grouped under the same restrictions as plant-touching cannabis companies. Educating the gate-keepers on new laws like the 2018 Farm Bill that legalized hemp and its derivatives can help.
Read more @ Forbes

Artificial Intelligence and Marketing: What Marketers Need to Know
Wondering how artificial intelligence (AI) will impact your marketing? Looking for AI tools you can begin using now?
To explore what marketers need to know about artificial intelligence and marketing, I interview Paul Roetzer on the Social Media Marketing Podcast.
Paul founded the Marketing AI Institute, the Marketing AI conference, and PR 20/20. He's also the host of the brand-new Marketing AI podcast.
Paul shares some examples of practical applications for AI in marketing and discusses a number of AI tools marketers can use today.
Listen to the Podcast Now