Storytelling Classes at Anacostia Arts Center
Date/Time
Date(s) - 05/02/2019 - 05/30/2019
12:00 am
Location
Anacostia Art Gallery
Categories
This class runs from Thursday May 2 through May 30 from 7-10pm and is for residents of Wards 7 and 8 ONLY.
We are excited to return to the Anacostia Arts Center on MAY 2 to bring Story District's popular five-week storytelling intensive to residents of Wards 7 and 8.  In this interactive class, you'll learn the fundamentals of good storytelling and work on a story of your own over the course of the program in preparation for a final public performance. We will take you step-by-step through the process of how to identify and talk about meaningful narrative events in your life in a way that is entertaining and inspiring to the audience. These stories are personal, heartfelt, and demand that the storyteller be honest with yourself and an audience.
Thanks to a grant from the DC Commission on the Arts and Humanities, this class can be offered free to residents of Wards 7 and 8. A $100 registration fee is required to hold a space in the class. Upon succesful completion of the class, this registration fee will be automatically refunded in full. We do this because it's important that we have a group that is committed to taking the whole course.  While each individual will get something out of this process, the real magic happens within the dynamics of the group — one that is collaborative, supportive, and committed to everyone's success. Each class builds upon the previous one and there is limited space.
Questions? Email 
info@storydistrict.org
Amazon Ads: What Marketers Need to Know
Do you want to know more about running ads on Amazon? Wondering what advertising options and services Amazon offers?
To explore what marketers need to know about advertising on Amazon, I interview Brett Curry on the Social Media Marketing Podcast.
Brett is CEO of OMG Commerce, an agency that specializes in Google and Amazon ads, and the host of the eCommerce Evolution podcast.
Brett explains why you should consider Amazon ads and what ad types you should try. He also shares best practices for running Amazon campaigns.
6 Facebook Ad Mistakes Marketers Make and How to Avoid Them
#1: Optimizing Your Facebook Ads Too Often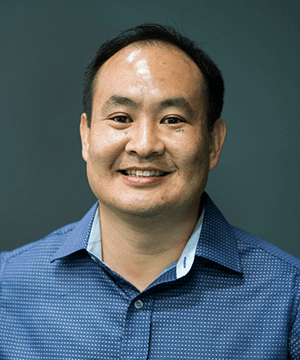 Most Facebook advertisers are constantly touching their ads (or "turning knobs" as I like to call it) thinking that constantly changing bids, budgets, and targets is equivalent to making faster progress. What actually happens is that each optimization resets your ad rank and puts your ad right smack back to the start of the learning phase.
This is the equivalent of planting a seed, digging it up after 5 minutes to see how much it's grown, replanting it, and then digging it up again 5 minutes later.
I've heard this lament in almost every one of the last dozen meetings we've had with Facebook.
In a similar vein, making multiple ads doesn't necessarily give you more chances to win. You want to get to 50 conversions per ad set per week. If you're frittering your budget across dozens of ads, there isn't one single ad with enough power (a strong conversion signal that overcomes statistical noise) to produce a winner.
That means you need to target larger audiences by pooling custom audiences and relying upon lookalike audiences of the custom audiences that convert.
I realize this is 180 degrees from what I preached 5 years ago. But today, the algorithm is smarter and the cost of traffic is much higher. Additionally, there are more ad placements on Facebook than we can manually optimize. You want Facebook to choose the mix for you based on your setting for your actual cost per lead and cost per conversion.
Facebook summarizes these techniques in something they call the Power 5. The way we think about it is that you build three-stage funnels of Awareness, Consideration, and Conversion. Then find your evergreen winners at each stage and keep putting more money into them.
"It's a Family Affair" Community Day and School Supplies Giveaway – Saturday, August 24, 2019
"It's a Family Affair" Community Day and School Supplies Giveaway
SAVE THE DATE AUGUST 24, 2019 FROM 10:00 AM TO 2:00 PM
The Honorable Tony Knotts and community partners will host a FREE Community Day and School Supplies Giveaway!
Tony Knotts is hosting "It's a Family Affair" Community Day and School Supplies Giveaway for youth in conjunction with community partners, Cloverleaf Standardbred Owners' Association, Rosecroft Raceway and, Old School Boxing.
This event will take place on Saturday, August 24, 2019, from 10:00 a.m. until 2:00 p.m. at Rosecroft Raceway, 6336 Rosecroft Drive, Fort Washington, Maryland 20744.
The event will include, LIVE Entertainment with a DJ, Children's Play Station with Games, Books, Moon Bounce, Face Painting, Pony Rides, School Supplies with Backpacks (WHILE SUPPLIES LAST), Medical/Health Screening, Outdoor Boxing and much more.
Tony Knotts and the event sponsors hope to provide backpacks to school-age children as the school year approaches, while also providing fun and entertainment.
This is familiar terrain for Tony Knotts, who as Councilmember, was known throughout the community for annual community day events, senior boat cruises, and various outreach events.
"My goal has always been to help make government more accessible and positively impact the community, especially the next generation." – Tony Knotts
Participants: Tony Knotts, Cloverleaf Standardbred Owners' Association, Rosecroft Raceway, Old School Boxing, and community partners.
For more information about the event call Naomi Muse at (240) 478-8642 or email: n.m_muse@yahoo.com
————————————————————————————————————————————————-
Tony Knotts has extended an invitation to be a vendor at our Community Day. It's a FREE vendor opportunity! We are asking all vendors to donate one backpack for the giveaway. Limited vendor space so please contact Valerie White at 240-605-4715 to reserve your space or if you have any questions etc. Vendor Application can be downloaded from https://www.tonyknotts.com
Share the news with family and friends!
#TonyKNOTTS #CommunityDay