How to Get LinkedIn Leads Without Advertising
Do you need to generate more leads and prospects? Wondering how to identify and nurture leads organically on LinkedIn?
In this article, you'll find a three-step plan to develop profitable relationships with people on LinkedIn, without spending any money on ads.
LinkedIn's Role in the Sales Funnel
I love LinkedIn, but the platform has long felt like the estranged uncle who's wickedly smart and brimming with potential but putters along unremarkably, much to the surprise of the people around him who see what he could be and want him to realize that potential. For social media marketers trying to use LinkedIn for marketing and sales, that's a special kind of frustration. It feels like we should be killing it, but many of us aren't.
Here's why LinkedIn should be an awesome source of prospects for any marketer:
LinkedIn has 610 million users from around the world, representing a range of industries.
The robust search and targeting features help you find the right people and businesses.
It offers readily available background intel on businesses for both free users and subscribers.
LinkedIn's marketer-friendly algorithm gives exceptional reach for native content.
Five Marketing Trends For Now — And What They're Trying To Tell Us
Spotting the "next big thing" can seem as tricky as choosing the best wave to surf before it's begun to build. Even the most seasoned trendspotters — myself included — have uttered (or at least thought) the words: "I didn't see that coming."
Some trends explode without anyone spotting them on the horizon. This is the complexity of the waters we as marketeers navigate every day and what makes it such a fascinating business to work in. There's little time to gather thoughts or take stock before the big wave has passed by those who weren't alert to its potential.
Marketing has changed more in the past five years than in the five decades before it. This velocity of change shows no sign of slowing; here are five marketing trends that speak volumes about today's audience — catch them while you can.
1. Diamonds Are Forever
The diamond-jewelry phenomenon sweeping the U.S. and China has caught many off guard—not many foresaw that Millennials and their Gen-Z successors would drive the gemstone's resurgence. Unexpected, right? But according to De Beers' Insight Report, Millennials account for 60% of diamond jewelry demand in the U.S. and almost 80% in China.
Read full article @ Forbes
Amazon Ads: What Marketers Need to Know
Do you want to know more about running ads on Amazon? Wondering what advertising options and services Amazon offers?
To explore what marketers need to know about advertising on Amazon, I interview Brett Curry on the Social Media Marketing Podcast.
Brett is CEO of OMG Commerce, an agency that specializes in Google and Amazon ads, and the host of the eCommerce Evolution podcast.
Brett explains why you should consider Amazon ads and what ad types you should try. He also shares best practices for running Amazon campaigns.
6 Facebook Ad Mistakes Marketers Make and How to Avoid Them
#1: Optimizing Your Facebook Ads Too Often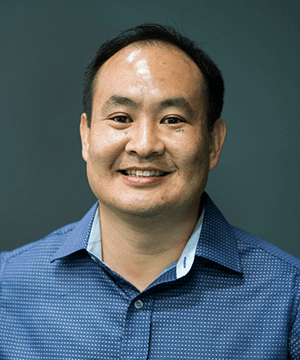 Most Facebook advertisers are constantly touching their ads (or "turning knobs" as I like to call it) thinking that constantly changing bids, budgets, and targets is equivalent to making faster progress. What actually happens is that each optimization resets your ad rank and puts your ad right smack back to the start of the learning phase.
This is the equivalent of planting a seed, digging it up after 5 minutes to see how much it's grown, replanting it, and then digging it up again 5 minutes later.
I've heard this lament in almost every one of the last dozen meetings we've had with Facebook.
In a similar vein, making multiple ads doesn't necessarily give you more chances to win. You want to get to 50 conversions per ad set per week. If you're frittering your budget across dozens of ads, there isn't one single ad with enough power (a strong conversion signal that overcomes statistical noise) to produce a winner.
That means you need to target larger audiences by pooling custom audiences and relying upon lookalike audiences of the custom audiences that convert.
I realize this is 180 degrees from what I preached 5 years ago. But today, the algorithm is smarter and the cost of traffic is much higher. Additionally, there are more ad placements on Facebook than we can manually optimize. You want Facebook to choose the mix for you based on your setting for your actual cost per lead and cost per conversion.
Facebook summarizes these techniques in something they call the Power 5. The way we think about it is that you build three-stage funnels of Awareness, Consideration, and Conversion. Then find your evergreen winners at each stage and keep putting more money into them.