How to Use Facebook Live in Your Marketing: An 8-Step Plan
Looking for proven ways to reach and engage your Facebook fans? Wondering how live video could help?
In this article, you'll learn how to use Facebook Live as the cornerstone of your marketing efforts.
How to Use Facebook Live in Your Marketing: An 8-Step Plan by Desiree Martinez on Social Media Examiner.
Why Facebook Live Video Is Still Relevant for Businesses and Marketers
ALT
When it comes to video, Facebook wants pages to focus on creating content that's original, engages viewers, and has longer view times. Facebook has also said that it will "limit distribution for unoriginal or repurposed content from other sources with limited or immaterial added value."
Because Facebook wants users to stay on the platform and consume content, videos that capture and engage viewers will be given preferential treatment, especially if views are at least 3 minutes long.
A well-planned Facebook Live broadcast is a great way to share thoughtful, long-form content that engages viewers, ultimately playing to the algorithm.
Using live video as the catalyst for your video marketing will require some thought and a plan to make sure your broadcasts provide value to viewers. Here's how to get started creating a Facebook Live video strategy for your business.
#1: Define the Audience for Your Facebook Live Video
You aren't creating Facebook Live content just to make Facebook happy; you also need to provide value to your audience. So whom do you want to reach with your live streams? Take some time to review your customer avatar and look at your analytics to identify the people to whom you'll be talking.
#2: Identify Business Goals for Your Facebook Live Broadcasts
As with all of your social media content, every Facebook Live broadcast should serve a purpose. What do you want to accomplish with your live streams?
Information about who your live video viewers are and how long they're watching is revealed in your analytics. Find out what content people are engaging with and where they're dropping off during your broadcasts. Use this information to improve your live video and build brand awareness for your page, product, or service.
How to Create Instagram Content That Engages Your Audience
12 Social Media Marketing Predictions From the Pros
#1: Facebook Ad Costs Push Advertisers Off the Platform

Facebook advertising is going to get much more expensive in 2020. CPMs will increase, which means it will now cost you more to reach your target audiences.
The implication of this change is that companies with a low average order value or that don't change how they evaluate their Facebook advertising returns will be priced out of the platform. The statement, "the business that can pay the most for a customer wins" has never been truer. The solution to combating increasing Facebook ad costs is threefold.
The first is to decrease your cost per purchase or cost per lead. There are numerous ways to do this. One of the most effective is to continually refresh and test your ad campaign components—such as ad copy, creative, audiences, offers, and objectives—to reduce the impact of ad fatigue.
The second, which requires no work in your ad account, is to increase your average order value or client value. By increasing the amount that someone spends when they first buy from you, you create a bigger gap between your cost per purchase and the revenue from that purchase, thereby increasing your return on ad spend (ROAS).
The third way to combat increasing Facebook ad costs goes back to my earlier point: Change the way you evaluate your Facebook advertising returns. Instead of measuring only your first-purchase ROAS, which is reported directly in Ads Manager, you should also measure your true ROAS, which factors in your customer lifetime value.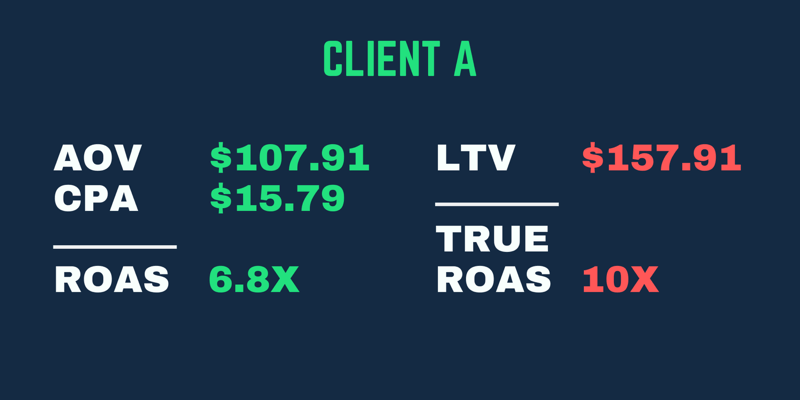 True ROAS is the real worth of a customer to your business when you acquire them via Facebook or Instagram advertising and they go on to become a repeat customer who spends a multiple of what they spent when they first bought from you.
Read full article at Social Media Examiner
How to Use Instagram to Generate Organic Leads