Le Femme Opening April 25th @ National Harbor
Art Whino Announces:
LE FEMME

An exhibition featuring the art of Leah Sarah Bassett,
and also introducing four new artists to the Art Whino Collaboration:
Francesco D'Isa, Lisa Adams, Patrick Fatica and Nicolas Gracey
National Harbor, MD, Art Whino (www.artwhino.com) Art Whino announces: Le Femme: A Look into the Female Psyche, The Art of Leah Sarah Bassett. The Le Femme exhibition will also showcase four new artists being added to the Art Whino Collaboration: Francesco D'Isa, Lisa Adams, Patrick Fatica and Nicolas Gracey. The opening reception is April 25th, 2008 from 6pm to Midnight at our new National Harbor location. 173 Waterfront Street National Harbor,

MD 20745

. The event is FREE and open to the public.

DJ Stylo will be on the turntables.

Special performances by I.R.E and LaVondra Shinholster.

The exhibition will run through May 25th

For directions visit www.nationalharbor.com/Directions.aspx. National Harbor is also accessible by water taxi. Please visit www.potomacriverboatco.com for more info.

Gallery Hours:
Tuesday – Saturday 10 am – 10 pm
Sunday and Monday Noon – 6pm

Gallery Phone 301.567.8210
Leah Sarah Basset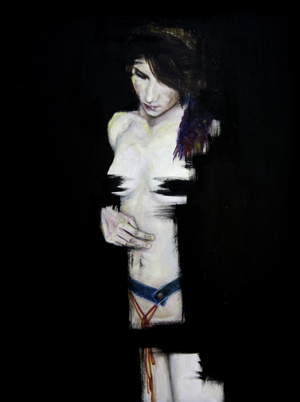 Leah Sarah Bassett is a 24 yr old local artist. She is originally from both

Cape Cod

and the Berkshires of

Massachusetts

. She picked up the paintbrush at a very early age due to the influence of her parents, Alice Babcock Lynch and Marc Bassett; accomplished artists in the New England area. Throughout schooling, Leah participated in many GT art programs. In high school, she became intrigued by the human anatomy and started attending live model sittings. Since childhood, she meticulously studied realism for years and during teenage rebellion, explored more abstractly. For the past few years, Leah has been experimenting with several techniques and mediums, integrating the contrasting styles. She feels she has grown into mixtures that best convey her ideas. She attended Corcoran School of Art and Design and had a studio in Howard County Center of the Arts in

Maryland

but now works from home. Artistic influences include

Leonardo da Vinci

, Rembrandt, Caravaggio, Klimt and

Egon Schiele

. Her main focus is the female psyche, which is continuously semi-autobiographical. Her pieces convey feelings from youth to young adult-hood, including happiness, loves, fears, thoughts on life and death, religion, sexuality, beauty, confusions, and depression, to name a few. Leah feels that art is productive therapy and meditation for her. Even a painful memory becomes a beautiful experience celebrated on canvas.

Francesco D'Isa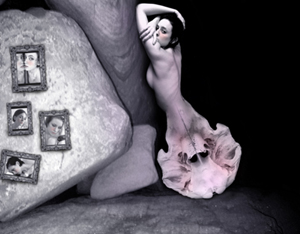 My artistic path is really personal, if not idiosyncratic, however I haven't got any statement about my art at all, so to write one is a pretty difficult task for me. I have never come up with a statement not in force of beliefs like "art for art's sake", "the indefinable status of art", or similar. No matter how much truth there might be in quotes like these, I'd never assert any because making art isn't a mission for me – not a goal, but a way, a medium. I could do anything else, like play tennis, cook or kill to pursue the same goal, I'm pretty sure about this. So I can't tell what my art aims at. To tell at what I aim is not an easy task either. My goal lies in the median point between two parallel lines: the A line is in pursuit of my identity, survive my human instincts, being any of my selves trough oceans of canons, playing the games I'm coerced to play, building moral and aesthetic behaviors and so on. The B line is to lose my identities, to be free from my human instincts, to transcend and in some way destroy the A line. Both lines clearly are exaggerations, ideals and definitively crocks, but that is not the point. I can't refuse neither the a nor B line, I must take both, so my aim is between them, in a place I'd call being strongly myself with accurate nonchalance. The lines are infinite (like all lines) and will never meet (like all parallels lines); both the lines are well defined too – like my art, I suppose. Art-making is for me what praying is for a saint, cooking for a cook, killing for a killer, love-making for a lover, rule for a dictator. In a certain sense, I feel myself near to anyone. But I've got my preferences, my skills, and one of those is my art, which I want to pursue with clear-headed and aware fanaticism. These words are poor, and probably fail to make up a statement. I'll try to recover this little flood of words with a final expedient-quote by

Leonardo da Vinci

: "I can't describe with words what I better describe with images".
Lisa Adams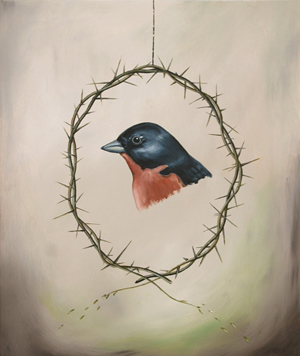 Lisa Adams is a painter and public artist who lives and works in

Los Angeles, California

. Ms. Adams graduated with a B.A. in Painting from Scripps College in Claremont, California and received her M.F.A. from
the Claremont Graduate University.

She is the recipient of a Fulbright Professional Scholar Award, a Brody Arts Fund Fellowship and a Durfee ARC Grant. Her work is in the collections of Eli Broad, The Frederick Weis¬man Museum and the Laguna Museum of Art.

She has taught in many established art departments throughout the Los Angeles area and abroad, including the University of Southern California, the Claremont Graduate University and Otis College of Art & Design in Los Angeles.

In addition to her practice as an artist, Ms. Adams works as an independent curator, who in 2000, co-founded Crazy Space, an alternative exhibition space, in Santa Monica. She is also the author
of "FM*," (Peeps Island Press, 1999) a How To book about painting, based on her teachings at the Santa Monica College of Design, Art and Architecture between 1997-1999.

Ms. Adams has been an artist-in-residence in Slovenia, Finland, Japan, Holland and Costa Rica. Her work has been exhibited nationally and internationally. She was also commission by BMW of North America to paint an ArtCar. She has been included in "A Day in the Life of the American Woman, " Bullfinch Press, 2005, and is currently working on a public art commission for the new Fire Station No. 64 in Watts.
Nicolas Gracey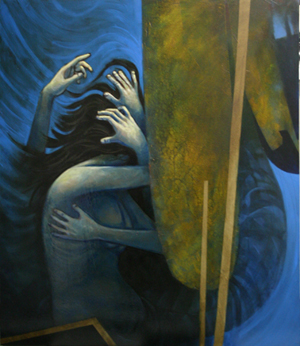 If asked to say how I perceive my artworks, I would say that I see them as mirrors reflecting life in unconventional ways. Each work represents a passage in life, exploring feelings, dreams, desires, sins, regrets—in short, the various aspirations and difficulties that human beings experience in their everyday life and in their spiritual existence.

I base my artworks on real events and personal experiences. I try to tell these stories through personal contemplation, with a mixture of figurative images, symbolism, lines and abstract shapes.

By combining abstract shapes, lines and shadows, I strive to create a mood within which the main artistic plot may unfold. I seek to invite a viewer's consciousness to roam free, interpreting an artwork in his/her own way. Yet I provide figurative images and symbolism to provide viewers realistic parameters to guide them to discover and embrace the main idea or content of a work. In the end, though, I believe that each piece of art does not have a specific significance, for its import can change with the thoughts and beliefs of each particular viewer.
Patrick Fatica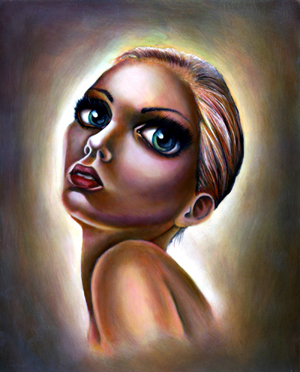 Patrick Fatica attended

Ringling School of Art and Design

from 1990 to 1994. He moved to Orlando, Florida in 1995 where he spent the first few years in Orlando directing several original plays and completing the short 16mm film "Five Miles from Heaven," which appeared in festivals around the country. After completing the short film, he and his two friends and business partners opened and designed a bar/music venue on the east side of Orlando which they named Back Booth. In 2001 they moved the venue to a much larger location in downtown Orlando. There he dealt with all graphic design, advertising, and scenic applications, along with being the house soundman. After almost ten years traveling down different artistic paths, he realized his need to return to his love for the fine art of painting. Finally, he picked up the paintbrush again and dedicated himself to doing what he loves. Patrick is currently working as a freelance illustrator and graphic designer and continues to paint for shows and exhibitions.

My paintings usually start with a color idea, along with an emotive concept. They then evolve into compositions in which color and light are the primary subject. The subject matter usually revolves around "pop surreal" portraits mostly of women. I try to create a feeling in the color choices and their expressions rather than illustrate it through symbols or content. Over the last two years my color palette has changed from the very vibrant spectrum to a more subdued and subtle representation. The idea is for the viewer to read the title, such as: "Back in the Woods, Under Ashes, There is a Stone" or "Bright and Bubbly Terrible Thing that was Doing Her Thing" and relate it to the painting in order to create a visceral narrative and back story of the subject. All of my paintings are done on hardboard with thin oil glazes separated by layers of Crystal Clear. Upon approach the viewer can see the many underlying layers, which can be seen as "technical symbolism."
DJ Stylo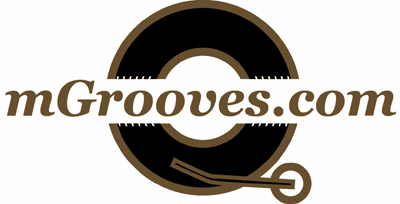 As it turns out, DJ Stylo's career with, and passion for, music is not a new phenomenon. Rather, it has its roots in the happenings of a childhood rich with diversity and inspirations. Jazz, classical piano, trumpet lessons, breakdancing with friends and family, all these influences have caused the music fan in him to surround itself constantly with rhymes and rhythms. The music must reign.

DJ Stylo's (pronounced Stee-low) focus and specialty these days is mainly House, deep and soulful. He also has a vast repertoire of Downtempo styles, ranging from Nu Jazz and Neo-Soul to Brazilian, Dub Reggae, and to underground, noncommercial hip-hop rhythms filled with the pulsing sounds of urban society. The DJ has been hired to showcase his unique blend of sounds at a variety of events, including clubs and lounges, art gallery shows, and private parties from Atlanta to Pennsylvania.

This DJ has been spinning on and off since 1985, his first piece of equipment was two Technics tape decks in which he over-dubbed songs to create a mix for the group of guys that he and his brother were breakdancing with. His latest foray into this arena began in early 2001, when he moved back into the greater Washington D.C. Metro area. Although already busy with a daytime career in the computer industry (he is the Information Technology Director at the oldest school of music in the United States), he found that his love for music just wouldn't let go. The desire to bring music to dancers and party-goers that would not necessarily be heard on the corporate radio waves would not let him rest. Thus, he brought together some of the music in his collection into an eclectic mix and started passing it around to friends.

Through this labor of love, he has also been able to be one of the first local outlets to feature the music of diverse talents such as Si*Se (www.sisenyc.com, Turntables On The Hudson), Kristia Di Gregorio (kristia.com), Eli and Joos (GroovaDelica.net), Ms. Nyema (famousnobodies.com, DC), Sunchasers (UK) which recently had their hit 'Sunshine in London' featured on Ugly Betty (ABC), Adventures in Sound (UK), and Dolphin (www.wardolphin.com, Baltimore). DJ Stylo has also been busy with producing his own music and remix projects, including his exclusive remix of Sade's Bullet Proof Soul (2006).
I.R.E.The I.R.E. molds their tracks out of inventive production elements, creative concepts, and an explosive chemistry stemming from a lifelong friendship giving this group a uniquely refreshing solidarity not often found in today's Hip-Hop community. In a time where a single emcee seeks to be their own rising star, the I.R.E. have dedicated themselves to a mutual cause where the primary concern is creating music for the love of music, with innovation as their strongest asset. Shi Town and Tyler Durden (a.k.a. Manic Impressive) have created for themselves a sound that combines raw energetic angst with a Hip-Hop repertoire reminiscent of days past, but with a new flavor spawning from their earlier endeavors in punk rock bands and other musical interests. The 25-year-old duo is locally known for playing shows anytime, any place, under any circumstances. They have rocked sets to full crowds on large stages accompanied by a DJ, to putting a CD with their beats in a boom-box and shouting their raps with no microphones to a basement full of eager listeners. Their antics at shows have gained them a reputation as two cats who will do whatever it takes to get their voices heard. The I.R.E. are currently working on new material, as well as booking a summer tour on the underground circuit. Both Shi Town and Tyler Durden involve themselves in other music projects including hip-hop group Omega 1ne Crew. Both emcees are also hard at work on their other artistic endeavors. Shi Town is an accomplished writer and published author, and Tyler Durden keeps busy with his solo hip-hop project "Manic Impressive" as well several bands such as Dawn Treader, Hobis and The Summer
LaVondra ShinholsterLaVondra Shinholster has been studying dance since the age of 8. She started dancing with a Dance group affiliation by the name of NBA Studios in 1995. In 2001 she started advancing her study and dance at Marcellus Dance Studio in Forrestville, Md. where she was introduced to Pointe and Hip-Hop. As of today she is still dancing in the Washington, DC area and just recently performed in

San Francisco, Ca

. for a production called "Sheer Madness" in November 2007. Today is a dance Instructor at NBA studios where she teaches Ballet and Modern to young girls ages 5-15.

FUNK'N 'N FISH FRY – Saturday, August 24th, 2019
FUNK'N 'N FISH FRY
Birthday Grammy Jam
Saturday, August 24th, 2019
Lamont's Entertainment Complex
4400 Livingston Rd, Indian Head, MD 20640
2pm-8pm
Featuring a host of P-Funk legends coming together to celebrate Parliament  Funkadelic Hall Of Fame drummer Jerome "Bigfoot" Brailey's birthday and Grammy Lifetime Achievement Award.
Live Music / Food & Craft Vendors
PERFORMING LIVE in the P'FUNK'N JAM BAND:
PARLIAMENT FUNKADELIC /RICK JAMES
Jerome "Bigfoot" Brailey (P-Funk Hall Of Fame Drummer)
Larry "Sir Nose" Heckstall
"BRIDES OF FUNKENSTEIN" and "PARLET"
Dawn Silva and Jeanette Washington
Also Kim Jordan (Gil Scott  Herron), The NWO Horns + a host of other funk bands and DJ's
Hosted by:
Dr Nick  WPFW/89.3FM
Asia Magic 102.3FM/92.7FM
This event will be EPIC!
Or call: (240) 718-8105
VIEW FEATURE AD IN THE WASHINGTON INFORMER
SOUNDS OF NEW ORLEANS: A Tribute to Louis Armstrong
SOUNDS OF NEW ORLEANS: A Tribute to Louis Armstrong
Sat March 30, 2019, 8pm
Music Center at Strathmore
Byron Stripling, trumpet
National Philharmonic
Piotr Gajewski, conductor
Performing musical hits from the Armstrong songbook and his signature version of When The Saints Go Marchin' In to close the show, Byron
celebrates the spirit of the great Louis Armstrong and leaves 'em dancing in the aisles!
Kids 7-17 and college students: $20
Complimentary Parking
For tickets please visit 
301-581-5100
Strathmore, 5301 Tuckerman Lane, North Bethesda, MD
Nat. Phil. Recreates Bernstein Concert that made him famous- Feb 23
National Philharmonic Remembers Leonard Bernstein In
"The Debut"
The Concert that Made Bernstein Famous
Saturday, Feb. 23 at 8 p.m.
Classical Compositions by Wagner, Schumann, and More
Featuring Grammy Winning Cellist Zuill Bailey and
Grammy Nominated Violinist Roberto Díaz
North Bethesda, MD (January 25, 2019)—In continued celebration of the Leonard Bernstein Centennial, join the National Philharmonic for "The Debut," a recreation of the musical program that catapulted the legendary composer into the spotlight on Saturday, Feb. 23, 2019 at 8 p.m. at The Music Center at Strathmore's Concert Hall. Three-time Grammy award-winning cellist Zuill Bailey and Grammy award-nominated violist RobertoDíaz will join Philharmonic Music Director and Conductor Piotr Gajewski in performing Robert Schumann's Manfred Overture; Miklós Rózsa's Theme, Variations and Finale, Op. 13; Richard Strauss' Don Quixote; and Richard Wagner's Prelude to Die Meistersinger. Almost 50 years later, in what was to be one of his last interviews, Bernstein recalled the event: "I strode out and I don't remember a thing from that moment—I don't even remember intermission—until the sound of people standing and cheering and clapping."  Internationally renowned soloist Bailey is considered one of the premiere cellists in the world, and Classical Net describes him as "One of the finest cellists alive today." South Florida Classical Review wrote that Díaz gives "a stunning performance, and one that deserved the enthusiastic ovations." The concert will feature a members-only encore question-and-answer. Ticket prices are $32-$84 and are free for young people age 7-17. Strathmore is located at 5301 Tuckerman Lane, North Bethesda. For more information or to purchase tickets, visitwww.nationalphilharmonic.org or call 301.581.5100.
On November 14, 1943, the 25-year-old Leonard Bernstein, assistant conductor at the New York Philharmonic, walked on the stage of Carnegie Hall to lead the orchestra in an ambitious program, without having had time for any rehearsal. He stepped in at the last moment to replace his mentor, Bruno Walter, who was ill with the flu. It was a momentous event in the musical life of the country, and the enthusiastic response from the audience and critics made Bernstein an immediate celebrity. This program recreates that eventful evening.
Bernstein (1918-1990), was an American conductor, composer, and pianist, most famous for his film and Broadway compositions. Playing piano from age 10, Bernstein received musical training at Harvard University, the Curtis Institute of Music in Philadelphia, and the Berkshire Music Center at Tanglewood. In 1943, he was appointed assistant conductor of the New York Philharmonic, and led the orchestra from 1945-1947, later serving as musical director from 1958-1969 and touring internationally with the orchestra. Among numerous other works, Bernstein is the musical genius behind iconic scores including West Side Story, On the Waterfront, and concert performances celebrating the fall of the Berlin Wall.
Bailey is a distinguished soloist, recitalist, artistic director, and teacher. He has played with symphony orchestras worldwide, including Los Angeles, Nashville, Toronto, Israel, Cape Town, and the Bruchner Orchestra in Linz, Austria. He has collaborated with such conductors as Itzhak Perlman, Krzysztof Urbanski, Jacques Lacombe, and Stanislav Skrowaczewski, and has been featured with musical luminaries Leon Fleisher, the Juilliard String Quartet, and Lynn Harrell, among others. Bailey has appeared at the Kennedy Center, the United Nations, and Carnegie Hall, where he made his concerto debut performing the U.S. premiere of Miklos Theodorakis' Rhapsody for Cello and Orchestra. He made his New York recital debut performing the complete Beethoven Cello Sonatas at the Metropolitan Museum of Art. World premieres include works by composers such as Lowell Lieberman, Phillip Lasser, Roberto Sierra, and Michael Daugherty. Bailey was named the 2014 Johns Hopkins University Distinguished Alumni and was awarded the Classical Recording Foundation Award for 2006 and 2007 for Beethoven's complete works for cello and piano. He received his bachelor's and masters from the Peabody Conservatory and the Juilliard School.
Díaz is president and CEO of the Curtis Institute of Music. As a teacher of viola at Curtis and former principal violist of the Philadelphia Orchestra, Díaz has had a significant impact on American musical life and continues to do so in his dual roles as performer and educator. He has appeared as an orchestral soloist and recitalist in major cities around the world and has worked with many of the leading conductors and composers of our time. A celebrated chamber artist and recitalist, Díaz is a member of the Díaz Trio with violinist Andrés Cárdenes and cellist Andrés Díaz, and performs frequently on tour in programs featuring Curtis students. His recording of transcriptions by William Primrose with pianist Robert Koenig (Naxos) was nominated for a 2006 Grammy. Díaz is a graduate of the Curtis Institute of Music, where his teacher was his predecessor at the Philadelphia Orchestra, Joseph de Pasquale.
Schumann (1810-1856) was a German Romantic composer whose composition masterpieces were often inspired by poetic and literary works. His Manfred Overture was written for poet Lord Byron's play, Manfred, and his considered one of Schumann's most accomplished orchestral pieces. Hungarian-American composer Rózsa (1907-1995) is best known for his television and film scores, with nearly 100 film scores, alone, to his name. Although not a film score, Theme, Variations and Finale, Op. 13 is one of Rózsa's most celebrated works, as it was inspired by the departure from his native Budapest, after bidding farewell to family and friends and embarking on an unknown future. Strauss (1864-1949) is arguably the most famous German Romantic composer of the late 19th and early 20th centuries. Musically and technically, Strauss' Don Quixote is a tour de force for the cello, covering the instrument's entire expressive range. Famed German opera composer Wagner (1813-1883) debuted Die Meistersinger von Nürnberg in 1868, but the opera's Prelude was first performed much earlier, in 1862. It serves as a perfect miniaturization of the entire opera.
In 1983, Maestro Gajewski was selected from more than 150 applicants as a Leonard Bernstein Conducting Fellow at the Berkshire Music Center at Tanglewood, along with only two other young conductors. Maestro Gajewski had the opportunity at 24 to spend the summer studying alongside the world's most famed conductors, including Bernstein who, himself, had studied at Tanglewood decades earlier under the prominent conductor Serge Koussevitzky.
"Tanglewood provided many unforgettable experiences, but none more poignant than a program where each of the three Fellows conducted a work on the first half and Bernstein conducted the second half," reminisced Maestro Gajewski. "The venue was the legendary outdoor Tanglewood Music Shed (now Koussevitzky Music Shed), packed to its 5,000-seat capacity, with thousands more sitting on the lawn. For this 24-year-old, it was quite an evening," he said.
Maestro Gajewski is one of a select group of American conductors equally at home in nearly all musical genres. He is the music director and conductor of the National Philharmonic at the Music Center at Strathmore, and a sought-after guest conductor. He was a student and disciple of the late Leonard Bernstein, and is described by The Washington Post as an "immensely talented and insightful conductor, whose standards, taste and sensitivity are impeccable." With one foot in the United States and the other in Europe, as Principal Guest Conductor of the Silesian Philharmonic (Katowice, Poland) and frequent guest at other orchestras, the jet-set maestro's seemingly limitless repertoire, most conducted without a score, amazes critics and audiences alike.
Led by Maestro Gajewski, the National Philharmonic is known for performances that are "powerful," "impeccable," and "thrilling" (The Washington Post). In July 2003, the National Chamber Orchestra and Masterworks Chorus merged to create the National Philharmonic, an ensemble with more than 50 years of combined history, bringing high caliber musical performances to the Washington area. The National Philharmonic took up residence at the state-of-the-art Music Center at Strathmore upon its opening in February 2005. Now, more than 250 performances later, and with far-reaching educational programming, the National Philharmonic is the largest and most active professional orchestra based in Montgomery County.
The National Philharmonic boasts a long-standing tradition of reasonably priced tickets and free admission to all young people age 7-17, assuring its place as an accessible and enriching component in Montgomery County and the greater Washington, D.C., area.
As the Music Center at Strathmore's orchestra-in-residence, the National Philharmonic showcases world-renowned guest artists in time-honored symphonic masterpieces conducted by Maestro Gajewski, and monumental choral masterworks under National Philharmonic Chorale Artistic Director Stan Engebretson.
To purchase tickets for the performances and for information about the Philharmonic's 2018-19 season, please visit www.nationalphilharmonic.org or call the Strathmore Ticket Office at 301.581.5100. Tickets are $32-$84; young people 7-17 are free through the ALL KIDS, ALL FREE, ALL THE TIME program. ALL KIDS tickets can be purchased on line, in person or by phone. Complimentary parking is available.
(30)
Photo Cut Line: The National Philharmonic celebrates composer Leonard Bernstein's centennial with "The Debut," featuring pictured three-time Grammy-award winning cellist Zuill Bailey and Grammy-nominated violinist Roberto Díaz on Saturday, Feb. 23 at 8 p.m. at the Music Center at Strathmore. Conducted by Piotr Gajewski, the orchestra will perform Robert Schumann's Manfred Overture; Miklós Rózsa's Theme, Variations and Finale, Op. 13; Richard Strauss' Don Quixote; and Richard Wagner's Prelude to Die Meistersinger.
Photos courtesy of Zuill Bailey and the National Philharmonic.
Photo Cut Line: In 1983 Gajewski  was a Fellow under the guidance of Bernstein at Tanglewood for the summer.