The Ultimate Dictionary of Marketing Terms You Should Know
Here on the HubSpot blog, we've written glossary-themed posts that cover some of the core components of inbound marketing. We've covered social media terms, content marketing terms, smarketing terms, email marketing terms, website optimization terms … heck, even marketing acronyms.
Discover a framework for running more impactful, measurable marketing campaigns.
Well, we thought it was time to create a blog post that could serve as a holistic marketing glossary — one that not only defines each term, but also offers some helpful resources in case you want to learn about them in more depth. We hope you can bookmark this post and come back to it whenever you need to.
Now, I'm no math whiz, but when you try to make a glossary based on a topic with sub-categories that could be their own glossaries, well — that's a lot of gloss. So instead of throwing hundreds of terms at you from all those other glossaries, I narrowed this one down to the top 100 terms that are imperative to anyone learning about marketing.
Read @ Hubspot here https://blog.hubspot.com/marketing/inbound-marketing-glossary-list
How to Create Instagram Content That Engages Your Audience
12 Social Media Marketing Predictions From the Pros
#1: Facebook Ad Costs Push Advertisers Off the Platform

Facebook advertising is going to get much more expensive in 2020. CPMs will increase, which means it will now cost you more to reach your target audiences.
The implication of this change is that companies with a low average order value or that don't change how they evaluate their Facebook advertising returns will be priced out of the platform. The statement, "the business that can pay the most for a customer wins" has never been truer. The solution to combating increasing Facebook ad costs is threefold.
The first is to decrease your cost per purchase or cost per lead. There are numerous ways to do this. One of the most effective is to continually refresh and test your ad campaign components—such as ad copy, creative, audiences, offers, and objectives—to reduce the impact of ad fatigue.
The second, which requires no work in your ad account, is to increase your average order value or client value. By increasing the amount that someone spends when they first buy from you, you create a bigger gap between your cost per purchase and the revenue from that purchase, thereby increasing your return on ad spend (ROAS).
The third way to combat increasing Facebook ad costs goes back to my earlier point: Change the way you evaluate your Facebook advertising returns. Instead of measuring only your first-purchase ROAS, which is reported directly in Ads Manager, you should also measure your true ROAS, which factors in your customer lifetime value.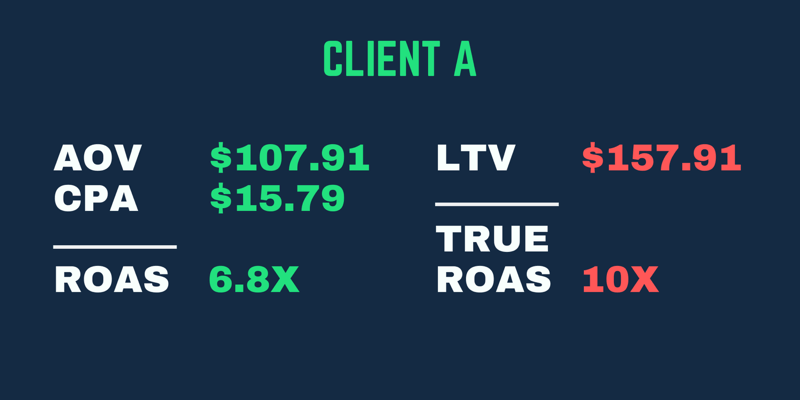 True ROAS is the real worth of a customer to your business when you acquire them via Facebook or Instagram advertising and they go on to become a repeat customer who spends a multiple of what they spent when they first bought from you.
Read full article at Social Media Examiner
How to Use Instagram to Generate Organic Leads