Upcoming programs at National Museum of African American History and Culture
Musical Crossroads: Featuring the U.S. Army Blues Jazz Ensemble
Sunday, May 19, at 3 p.m.
The U.S. Army Blues Jazz Ensemble performs with guest vocalists Sharón Clark, Michael Croan, and U.S. Army Band member Sgt. Major Christal Rheams singing iconic songs made popular by artists including Nina Simone, Curtis Mayfield, Sam Cooke, and many more. Part of the U.S. Army Band "Pershing's Own," the U.S. Army Blues are the premier jazz ensemble of the United States Army.
Through the African American Lens: Say Amen, Somebody!
Thursday, May 23, at 7 p.m.
See the U.S. premiere of the newly restored and preserved digital version of the critically acclaimed documentary, Say Amen, Somebody (1983). Directed by George Nierenberg, Say Amen, Somebody explores the lives and music of the pioneers of modern gospel music through interviews and performances by some of its most renowned musicians.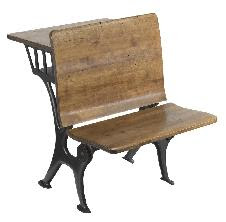 Step by Step: The Ruby Bridges Suite
Saturday, June 1 at 1 p.m. & 3 p.m. 
Darrell Grant's Step by Step: The Ruby Bridges Suite is a musical suite comprised of nine musical movements framed by narratives that tell the story of Ruby Bridges, the trailblazing six-year-old African American girl who integrated the New Orleans Public Schools in 1960. Images of the young girl escorted by federal marshalls as she made her way to school have become iconic symbols of the Civil Rights Movement.
What's Your Story? Researching, Writing, and Publishing Your Family History
Saturday, June 8, at 12 p.m.
Linda Crichlow White, author of Back There, Then: A Historical and Genealogical Memoir, will offer examples of how family and community histories have impacted everyday people. Ms. White will explain the writing and publishing steps she used and will offer suggestions for others considering producing similar work. To attend, RSVP via email to familyhistorycenter@si.edu.

A Seat at the Table: "The Concept of Well-Being"
New date! Friday, June 28, at 6:45 p.m.
Panelists will gather to explore ways to maintain a sense of well-being — including thankfulness, contentment, and fulfillment — during periods of communal and personal upheaval. Invited panelists include author, artist, and community educator HawaH and Rev. Teddy Reeves from NMAAHC's Center for the Study of African American Religious Life. Registration fee includes a family-style dinner and beverages.  Registration opens May 15.
Please visit our Events page for upcoming public programs!
Almost Ladies Night @ City Winery! Featuring Tony Woods, Paris Sashay, Tommy Taylor Jr & John Poveromo
THURSDAY FEBRUARY 27th
The Premier Comedy SeriesURBAN COMEDY FLAVORZpresents A Special Premier Edition of ALMOST LADIES NIGHT
DMV's Premier Grown & Sexy Comedy Soiree
Click to watch Promo Video
Almost Ladies Night – Feb. 27 (City Winery)
Doors open 630pm | Show Starts at 8pm
TICKETS AVAILABLE AT
CITY WINERY
1350 Okie St NE, Washington, DC
Spike Lee Honors Kobe Bryant at Oscars
The Champ is Here Talent Showcase
Audition for the Showcase
Do you have raw, unsigned, talent?
Would you like to compete in a talent showcase and a chance to win $1k-$3k and more (with perks)?
Entrance fee $5.00 for spectators.
For questions please email us at audition@thechampishere.net OR VISIT US HERE