Washington Redskins: 1942 NFL Champions
Washington Redskins: 1942 NFL Champions
Sunday is our first game and the beginning of RGIII in D.C. Let's bring back some pride to the Washington Redskins. And we'd like to give a quick shout out to GoDCer, and giant Redskins, fan Drew at Meridian Pint. This one's for you. Thanks for the friendly football conversation the other day. The United …
Check this out »
Upcoming programs at National Museum of African American History and Culture
Musical Crossroads: Featuring the U.S. Army Blues Jazz Ensemble
Sunday, May 19, at 3 p.m.
The U.S. Army Blues Jazz Ensemble performs with guest vocalists Sharón Clark, Michael Croan, and U.S. Army Band member Sgt. Major Christal Rheams singing iconic songs made popular by artists including Nina Simone, Curtis Mayfield, Sam Cooke, and many more. Part of the U.S. Army Band "Pershing's Own," the U.S. Army Blues are the premier jazz ensemble of the United States Army.
Through the African American Lens: Say Amen, Somebody!
Thursday, May 23, at 7 p.m.
See the U.S. premiere of the newly restored and preserved digital version of the critically acclaimed documentary, Say Amen, Somebody (1983). Directed by George Nierenberg, Say Amen, Somebody explores the lives and music of the pioneers of modern gospel music through interviews and performances by some of its most renowned musicians.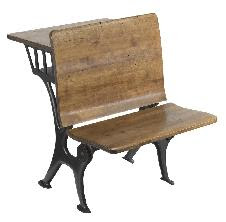 Step by Step: The Ruby Bridges Suite
Saturday, June 1 at 1 p.m. & 3 p.m. 
Darrell Grant's Step by Step: The Ruby Bridges Suite is a musical suite comprised of nine musical movements framed by narratives that tell the story of Ruby Bridges, the trailblazing six-year-old African American girl who integrated the New Orleans Public Schools in 1960. Images of the young girl escorted by federal marshalls as she made her way to school have become iconic symbols of the Civil Rights Movement.
What's Your Story? Researching, Writing, and Publishing Your Family History
Saturday, June 8, at 12 p.m.
Linda Crichlow White, author of Back There, Then: A Historical and Genealogical Memoir, will offer examples of how family and community histories have impacted everyday people. Ms. White will explain the writing and publishing steps she used and will offer suggestions for others considering producing similar work. To attend, RSVP via email to familyhistorycenter@si.edu.

A Seat at the Table: "The Concept of Well-Being"
New date! Friday, June 28, at 6:45 p.m.
Panelists will gather to explore ways to maintain a sense of well-being — including thankfulness, contentment, and fulfillment — during periods of communal and personal upheaval. Invited panelists include author, artist, and community educator HawaH and Rev. Teddy Reeves from NMAAHC's Center for the Study of African American Religious Life. Registration fee includes a family-style dinner and beverages.  Registration opens May 15.
Please visit our Events page for upcoming public programs!
"Boss: The Black Experience in Business" Explores the History of African American Entrepreneurship
The history of business and entrepreneurship lies at the heart of the American story, but often absent from that narrative are the experiences of African Americans. From the country's earliest days, African Americans have embodied the qualities of innovation, risk-taking and determination to forge a path toward a better life. The new two-hour documentary traces the lives of African American entrepreneurs over 150 years, from those bound by bondage to moguls at the top of million-dollar empires. "Boss: The Black Experience in Business" is now airing on local PBS affiliates and can be viewed online.
Directed by Peabody– and Emmy Award-winning filmmaker Stanley Nelson (Tell Them We Are Rising: The Story of Historically Black Colleges, The Black Panthers: Vanguard of the Revolution and Freedom Summer), "Boss: The Black Experience in Business" shines a light on the story of resilience and resistance within the black American experience in the face of racial hostility and violence, economic exclusion, segregation and discrimination.
Tying together the past and the present, "Boss: The Black Experience in Business" explores the inspiring stories of trailblazing African American entrepreneurs and the significant contributions of contemporary business leaders. Stories featured in the film include those of entrepreneur Madam C.J. Walker, publisher John H. Johnson, Motown CEO Berry Gordy, and business pioneer and philanthropist Reginald F. Lewis, among others. The film features new interviews with Vernon Jordan, senior managing director of Lazard, Freres & Co. LLC.; Cathy Hughes, CEO and founder of Urban One; Ursula Burns, former CEO of Xerox and chairman of VEON; Ken Frazier, chairman, president and CEO of Merck & Co., Inc.; Richelieu Dennis, founder, CEO and executive chairman of Sundial Brands; Robert F. Smith, chairman and CEO of Vista Equity Managing Partners, LLC; Earl "Butch" Graves, Jr.,  CEO of Black Enterprise; and John Rogers, CEO and founder of Ariel Investments.
As a capitalist system emerged in the United States, African Americans found ways to establish profitable businesses in numerous industries, including financial services, retail, beauty, music and media. "Boss: The Black Experience in Business" brings viewers on a journey from the end of Reconstruction through the present, tracing the emergence of a stable black business community alongside the greater struggle for civil rights.
Notable historians and scholars help tell the story, including Mehrsa Baradaran, author, The Color of Money: Black Banks and the Racial Wealth Gap; A'Lelia Bundles, journalist, historian and author of On Her Own Ground: The Life and Times of Madam C.J. Walker; Marcia Chatelain, Associate Professor of History and African American Studies at Georgetown University; Mark Anthony Neal, Professor of Black Popular Culture in the Department of African and African-American Studies at Duke University; Jane Rhodes, Professor of African American History, University of Illinois at Chicago; and Juliet EK Walker, Professor of History, University of Texas at Austin.
"African Americans have played a central role in the history of American business, but their stories are often left untold," said Nelson.
Black Civil War soldiers remembered in treasured portraits from rare historic photographs
Solomon Frister, a dark-eyed, dark-complected farmhand from northern Pennsylvania, enlisted in the United States Colored Troops when he was 26 years old.
He served as a private, and later a corporal in the Civil War alongside thousands of African American men, many of whom had once been enslaved. And when the war was over, he eventually found his way to Tennessee.
He is said to have attended Fisk University, to have gotten married several times, to have raised many children, working as an engineer, a shoemaker and a carpenter, while also serving as a minister of the gospel.
Frister is believed to be buried here, in the neglected overgrowth of Mount Ararat, the first African American cemetery in Middle Tennessee.
But the grounds are gated and locked, and not many markers are left now. Most have sunk or have fallen over.
View more @ Tennessean